Amyparadise Cattery was  registered  into  CFA
And member of NASC , we breed American Shorthair cats only.
右クリックが無効になります。
Tabby and white
Brown Patched
classic tabby
Brown
classic tabby
Silver
classic tabby
Blue
classic tabby
Black solid

We are breeding the kitten with very sufficient character.
Don't you think that you want to live together with the Amyparadise kitten?

Please contact us for consultation.
Please contact a little early about Top Show Type.

Please do a contact from foreign countries early .
We welcome a contact from USA in particular .

The plan when the kitten is born is from the end of FEB to the beginning of MAR .
The expected color is Silver tabby ,Silver tabby and white 



T
I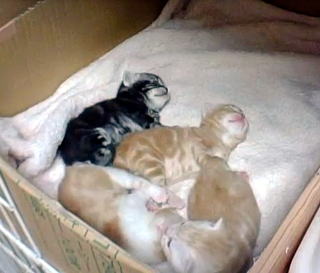 Dec、24、2017
Sir:GC、RW Tabbytalk Timothy of Amyparadise (Silver Tabby and White)
Dam: Amyparadise Letty (Brown P-Tabby)
Sir
| | | |
| --- | --- | --- |
| | | |
| Cameo Tabby Male | Red Tabby Male | Silver Tabby Male |


Red tabby Male
Cameo tabby Male
Silver tabby Male
Red and White Male .MyKeep.
Click here for kitten inquiries


When you inquire about
1.name
2.address
3.Phone
4.Coror
5.Type
6.Sex
7.budget
8.question